When to get cavity wall insulation
Cavity wall insulation is a type of insulation that has become increasingly popular with homeowners.

Some modern homes will very likely already have cavity wall insulation in place, especially if they are no longer than a decade old. If you're uncertain whether this is the case, a boroscope inspection by a registered installer can determine if cavity wall insulation has already been installed. This inspection will just involve a small hole being drilled in the external wall of your home to establish whether your walls are still hollow, as opposed to already being filled.

An alternative to an inspection is to contact the building control department at your local authority, as they may be aware of whether your home has cavity wall insulation or not.

All your external walls will need to be accessible for cavity wall insulation to take place, as the insulation process is carried out outside of your property. A cavity will be created for the insulation to be blown into the wall until it is completely filled.

In the instance of external walls of your home being joined to another property a cavity barrier will need to be utilized by your installer. This will ensure that the other home is unaffected by the insulation process.

Damp patches on your internal walls can be problematic, however, and the walls shouldn't be insulated while the problem persists. A builder that specialises in damp prevention should be contacted with a view to resolving the issue.

Cavity wall insulation is a job for an expert, and will require the skills of a registered installer. When walls are easy to access, and the house is of an average size, a professional installer should be able to complete the task in just a couple of hours. There shouldn't be any mess either.

You can find an installer through the National Insulation Association, the Cavity Insulation Guarantee Agency, or the British Board of Agrément. or one of the national cavity wall insulation companys

Any insulation has a 25 year guarantee, and will be made of either mineral wool, beads or granules, or foam.
---
Advertisment:
Offshore investments
News
Food will never be so cheap again
Daily Telegraph, 25th October 2009

The world population is adding "another Britain" every year. This will continue until mid-century. By then we will have an extra 2.4bn mouths to feed... read more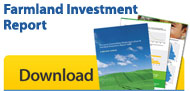 For full information on the opportunities available please complete the no obligation enquiry form to the left.